Your dentist should be open for treatment.
Your dentist may be open to start taking patients again. It is important to call them to see if they have started seeing patients. There may be special precautions in place for when you arrive for your appointment.
How can you take care of your oral health?
Brush 2x a day for 2 minutes with a fluoride toothpaste.
We understand that your routine may be a little different these days. It is important to stick to your same routine so that you do not forget to brush. Use only a pea-size amount of a fluoride toothpaste which is recommended to keep your mouth free of cavities. You will also save toothpaste in the long run.
Look for the ADA seal on your toothpaste.
Products that contain the ADA seal mean that they have been evaluated for safety and effectiveness. Meaning, they work and are good for your teeth.
Floss at least once a day.
Be sure to floss in between each tooth, top and bottom, to get food that a toothbrush cannot reach. Cavities like to form in between your teeth.
Type of Dental Floss
You can floss your teeth with regular floss (waxed or unwaxed), dental picks, electric or water flossers. It is best to use a floss that you are comfortable with.
Eat healthy.
Try to avoid snacking all day if you are at home. Constantly eating and snacking feeds the bacteria in your mouth that causes cavities. For more information on eating healthy, visit our nutrition and oral health page.
Use a soft-bristle toothbrush.
You may think that using a medium- or hard-bristle toothbrush might be better for your teeth, however, it's not. These types of bristles might hurt your gums and teeth. Also, brush in gentle, circular motions to help protect your teeth and gums.
Use your own toothbrush.
If possible, use your own toothbrush to avoid spreading germs that could make you or someone else sick.
Do you work in a dental setting?
As government mandates lift and dentists reopen practices, ADA offers a Return to Work Interim Guidance Toolkit & COVID-19 Hazard Assessment with recommendations before, during and after appointments to protect dentists, patients and staff. If you need information on COVID-19 Safety and Clinical Resources, the ADA can offer more information.
If you would like more information on what is happening in San Bernardino County regarding COVID-19, please visit sbcovid19.com today.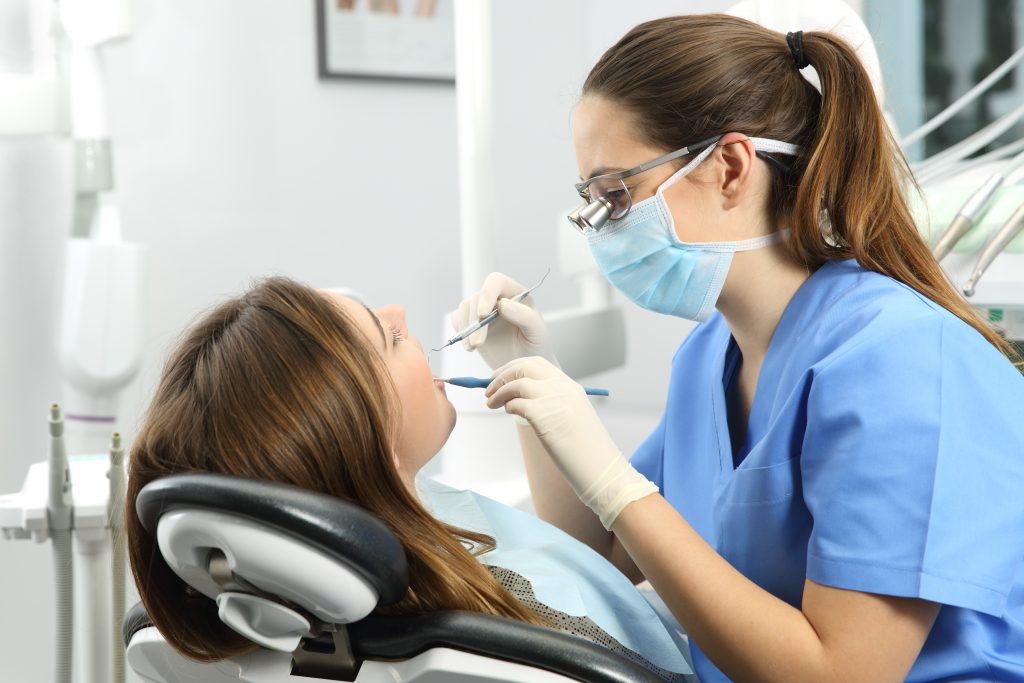 Are you a dentist?
HSS has authorized dentists and other healthcare professionals to vaccinate patients against COVID nationwide. For more information, click the link below.