Smile SBC Social Media Gallery
The purpose of this social media gallery is to create brand awareness, increase collaboration with partners to expand reach, and to increase traffic to the Smile SBC website. With your help, we can reach these goals. Be sure to follow San Bernardino County Department of Public Health (DPH) on the following social media platforms:
Facebook: @SBCPublicHealth
Twitter: @SBCountyPH
Instagram: @SBCountyDPH
Promote the following Smile SBC Materials by sharing posts to your social media accounts. Post anywhere from 1x a week to multiple times a week. Add your own hashtags or use the following suggested hashtags:
#oralhealth
#smilesbc
#publichealth
#smile
#NationalChildrensDentalHealthMonth
If you are interested in downloading School Readiness Tips from Smile, California, click here. Smile, California has numerous posts about school readiness and the importance of oral health in multiple languages.
Download our website flyer
To obtain printed copies of the website flyer, email us at info@smilesbc.org.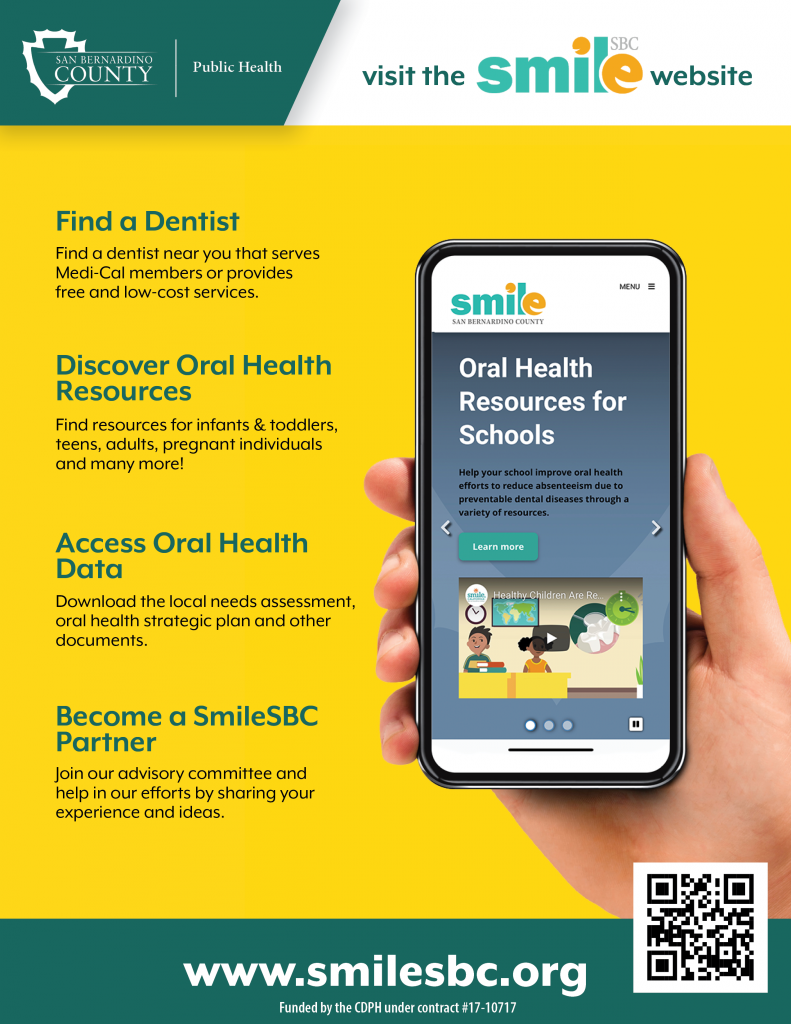 Image Gallery
SmileSBC Presents #1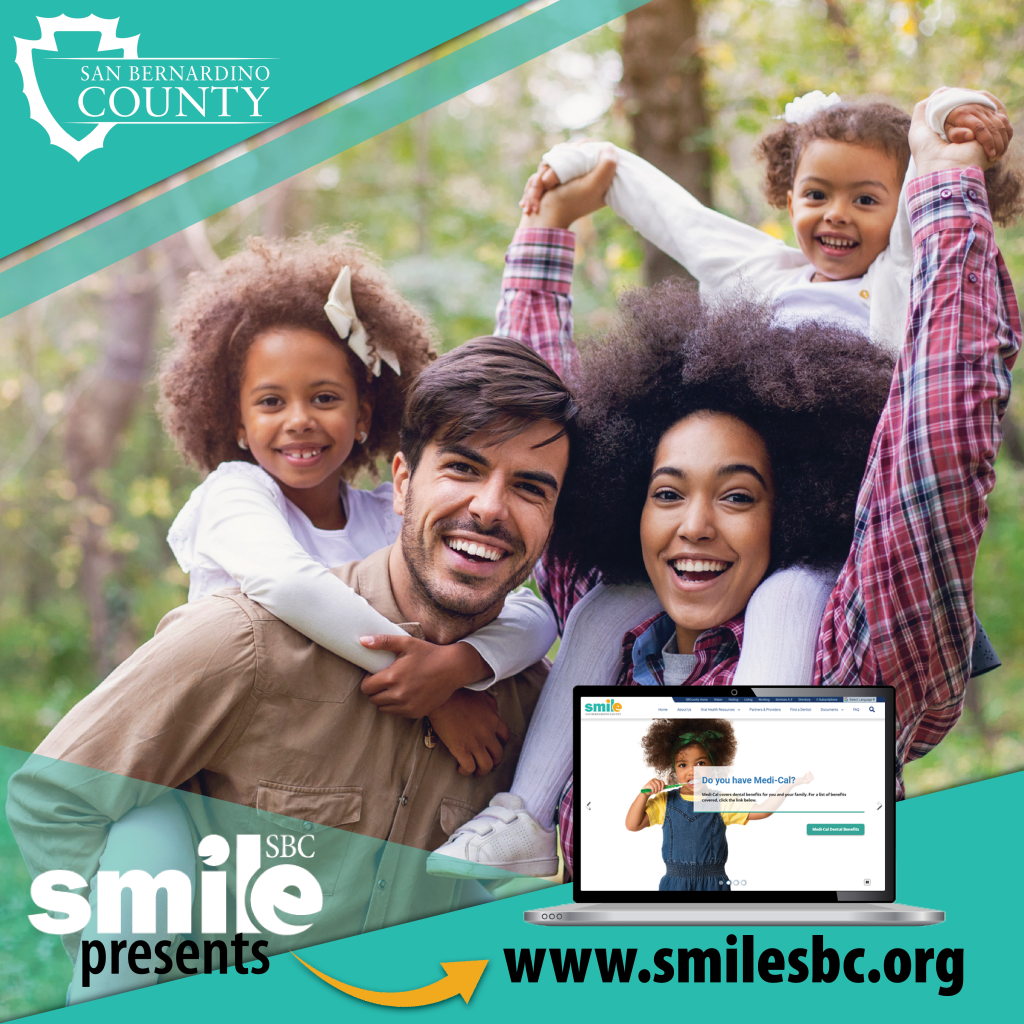 First Tooth, First Birthday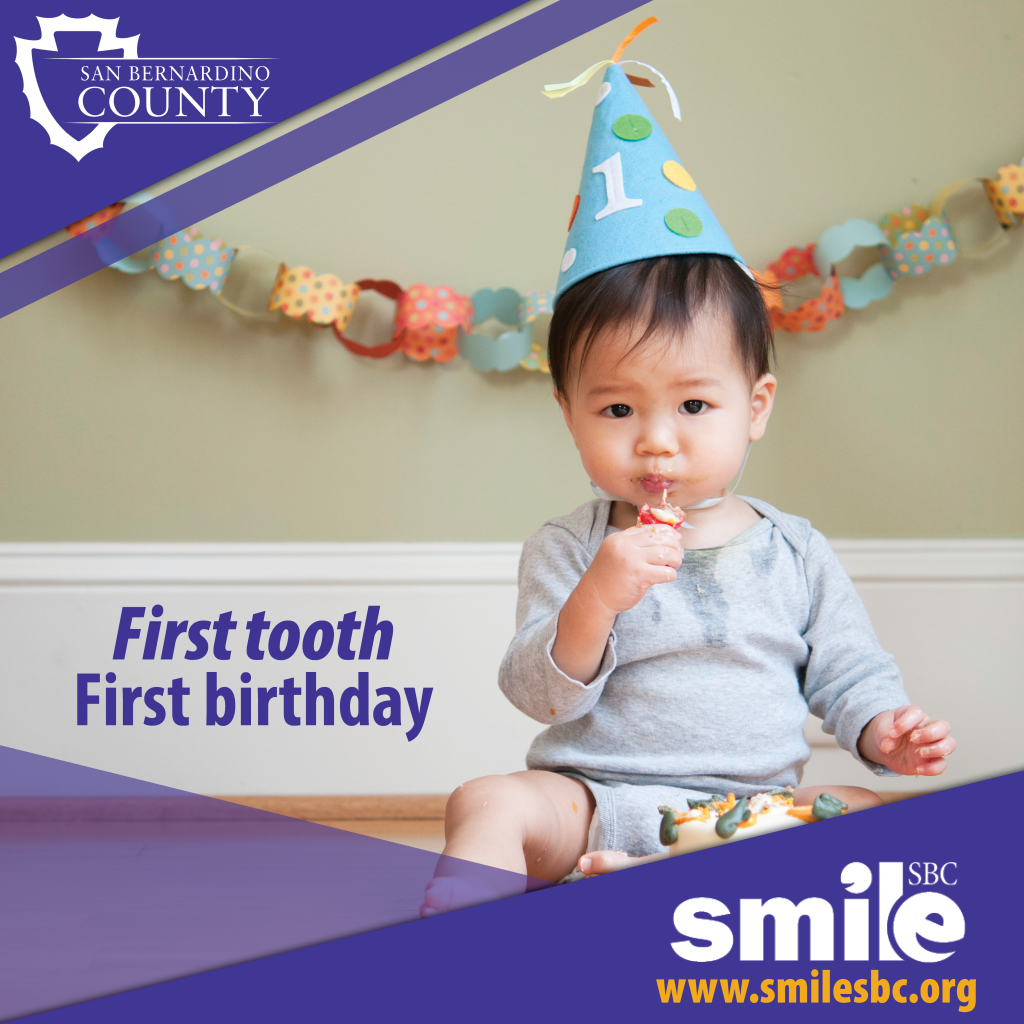 NCDHM #1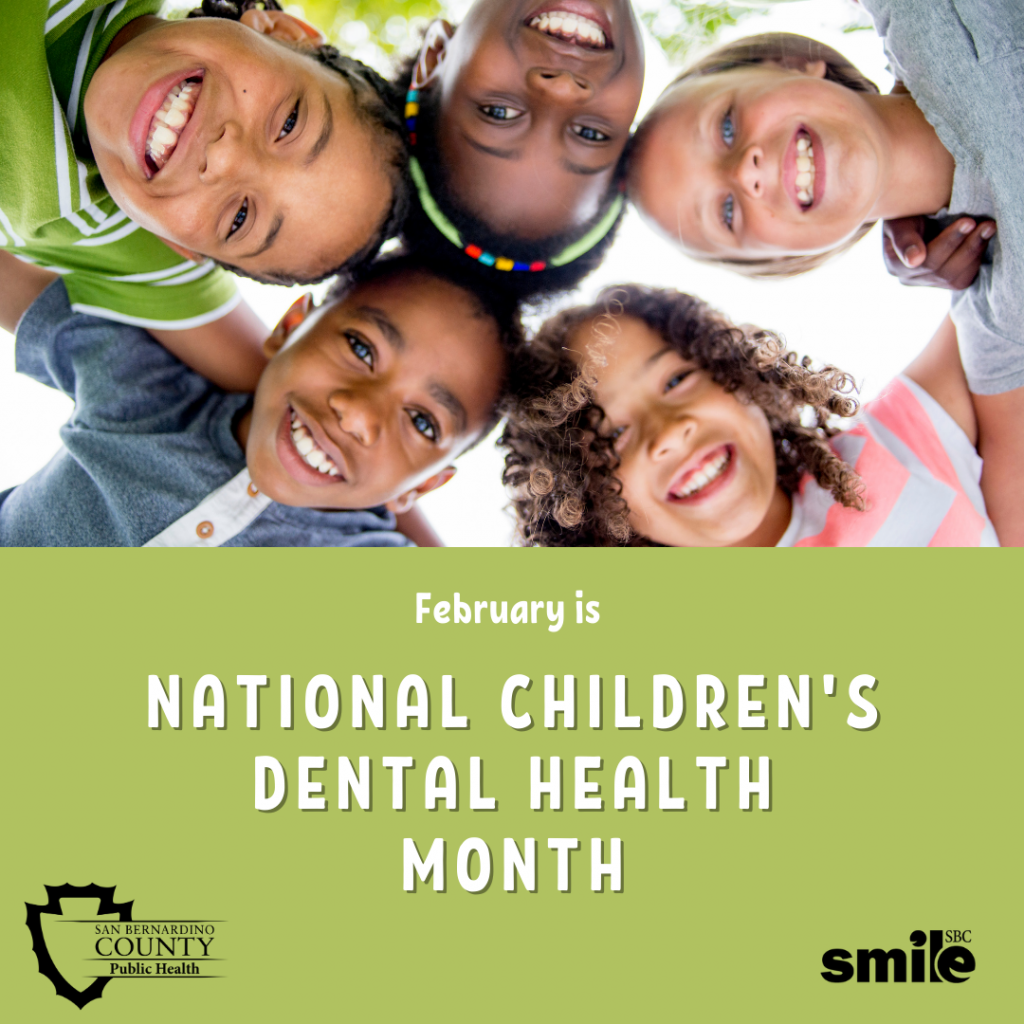 NCDHM #4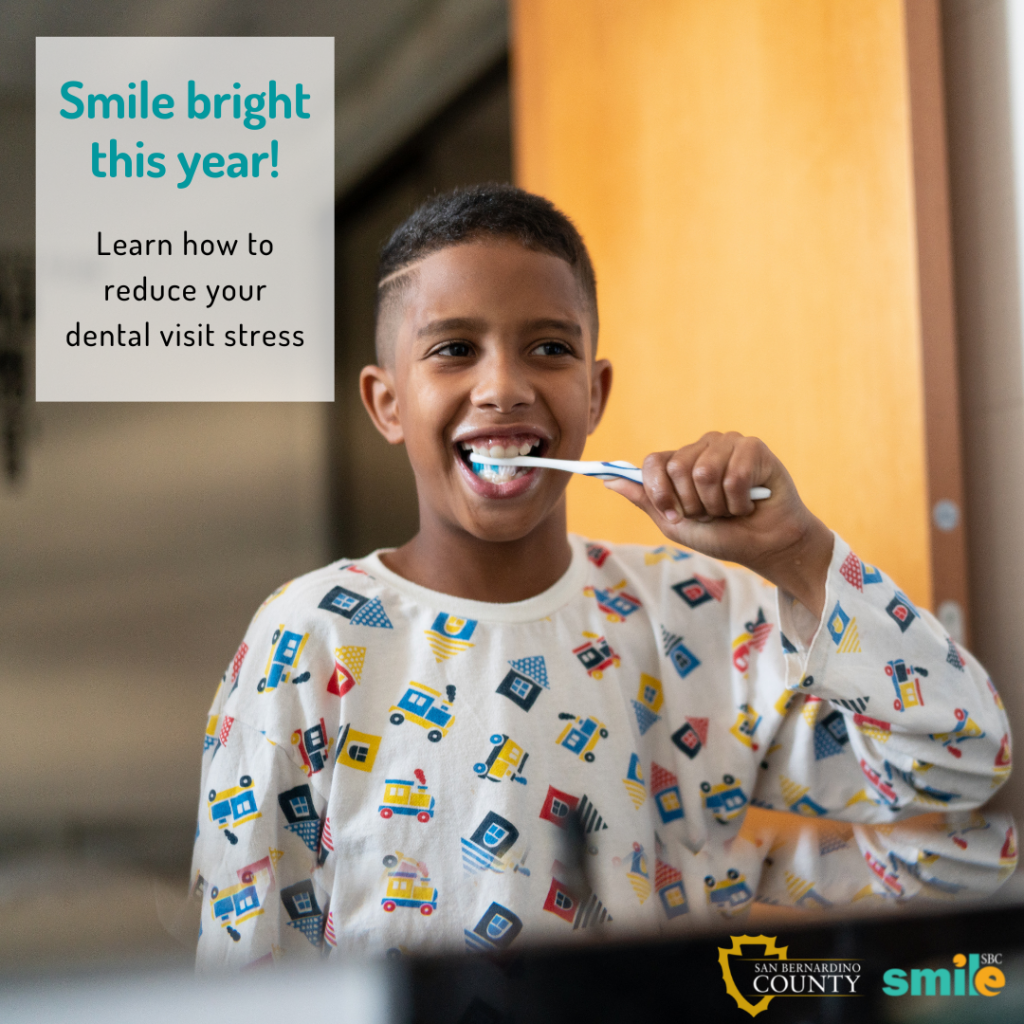 NCDHM #1
Smile SBC Presents #2
Importance of Oral Health
NCDHM #2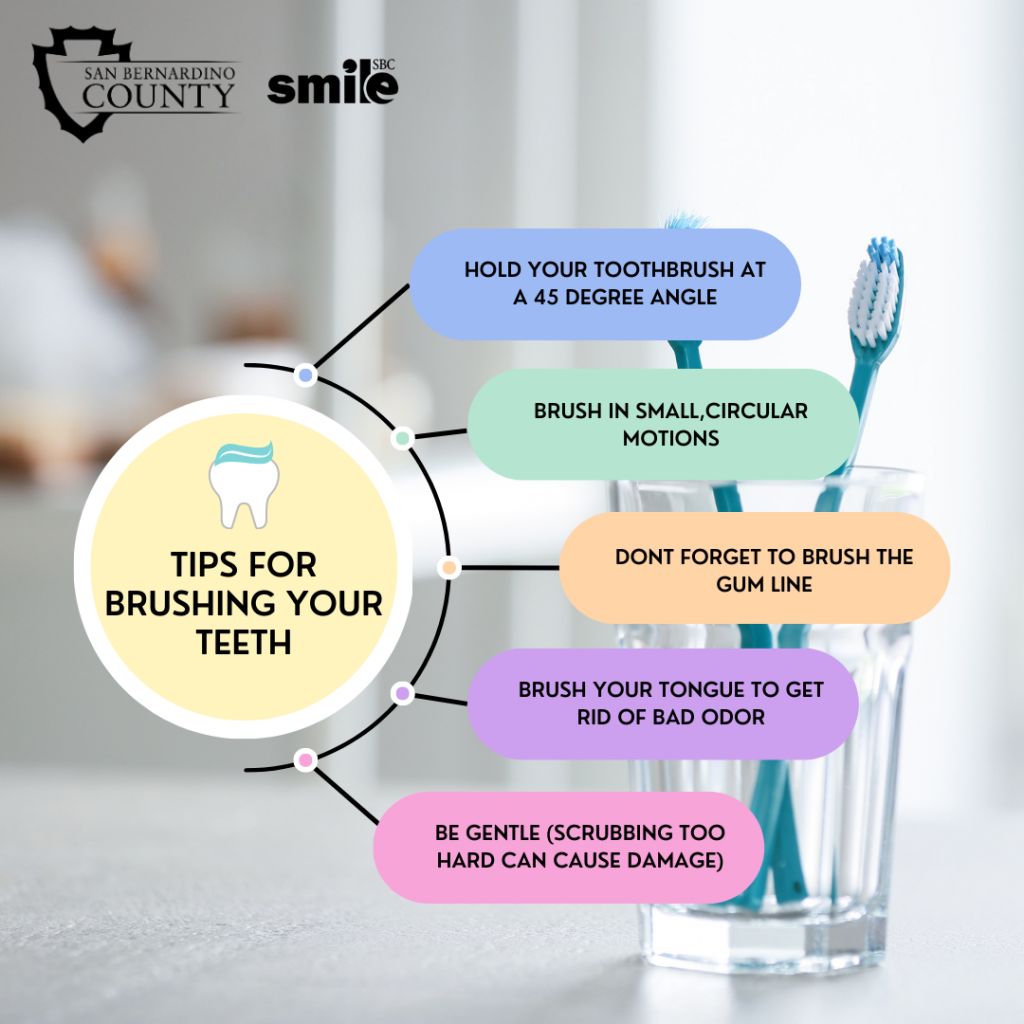 NCDHM #5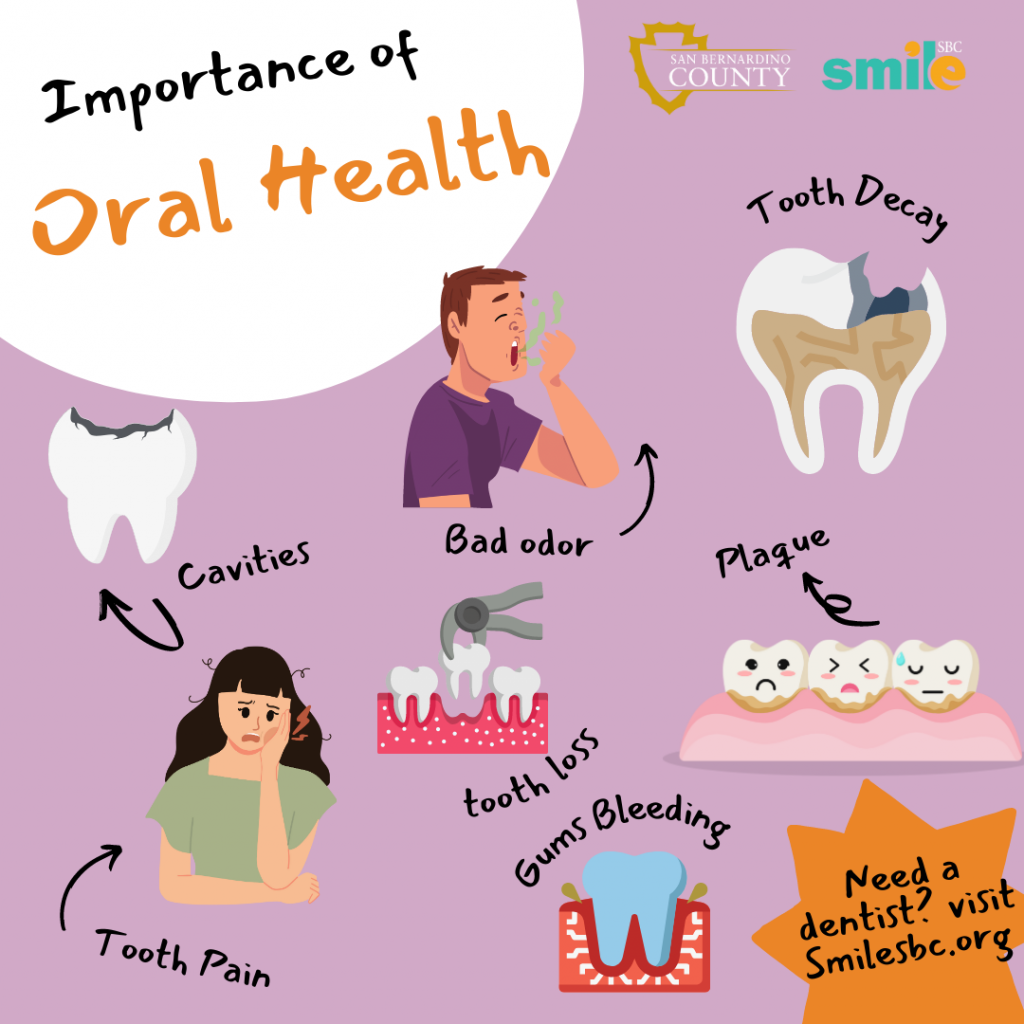 NCDHM #2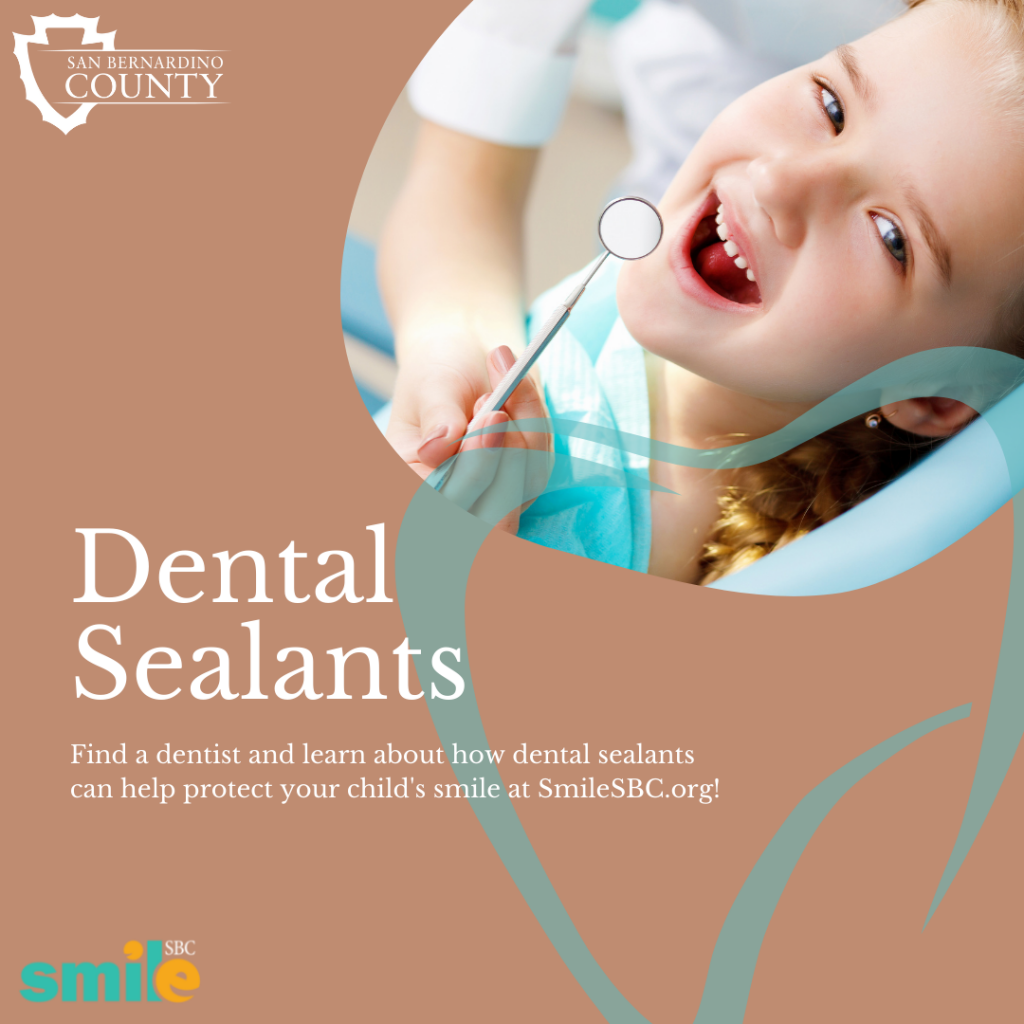 Smile SBC Presents #3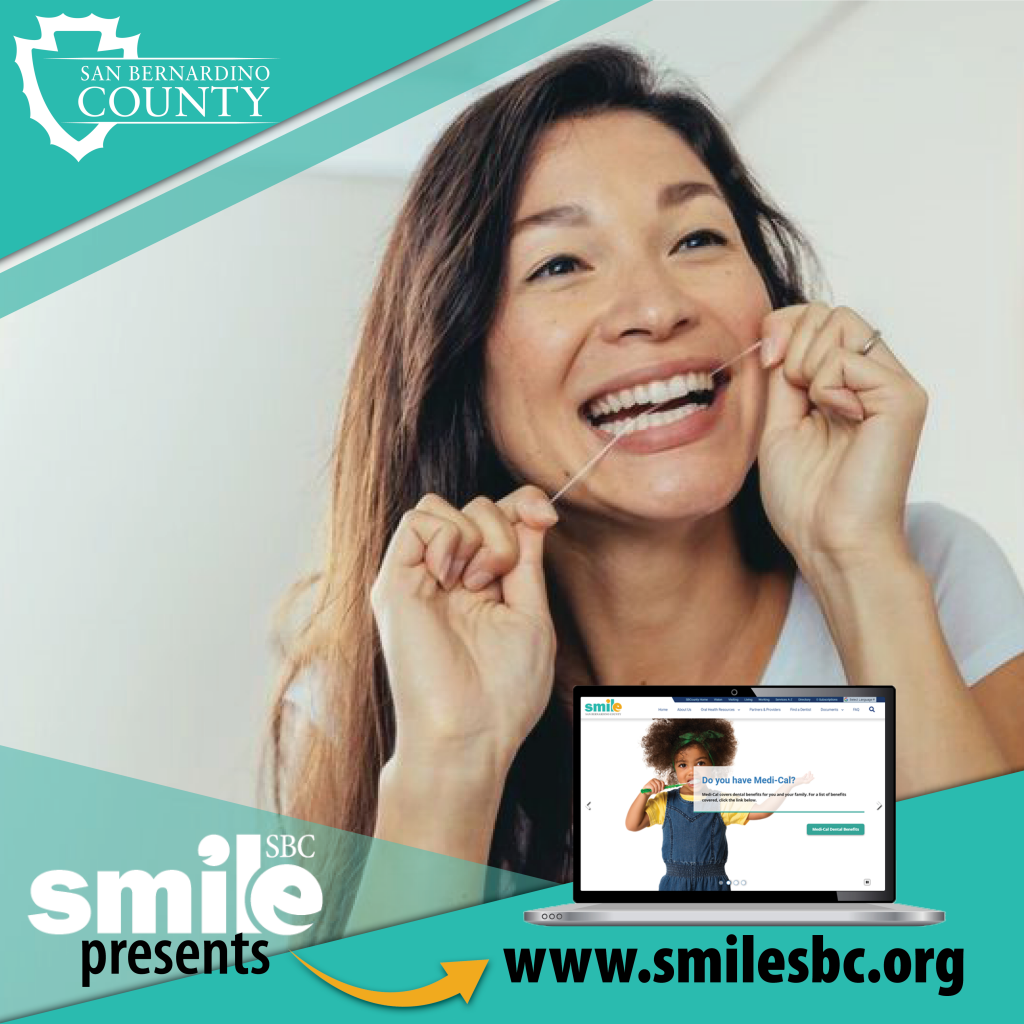 Find a Dentist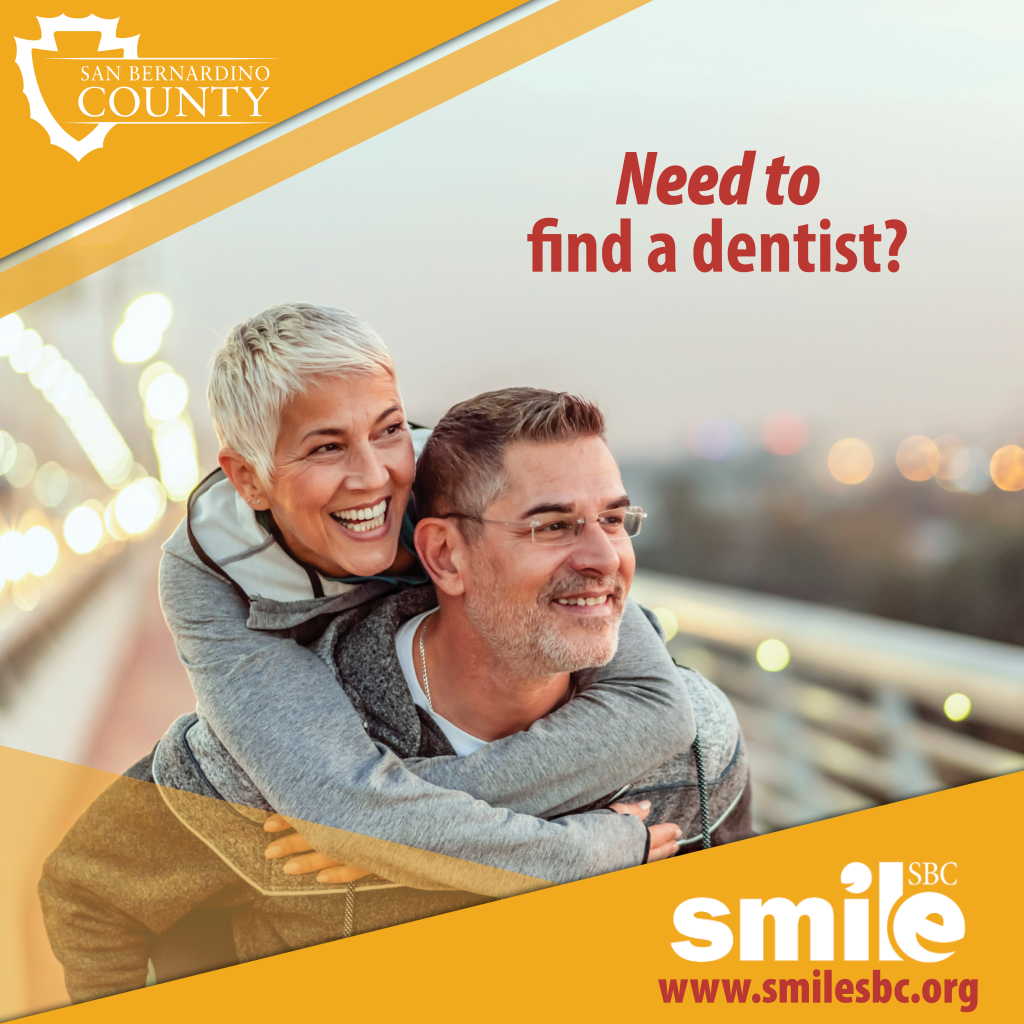 NCDHM #3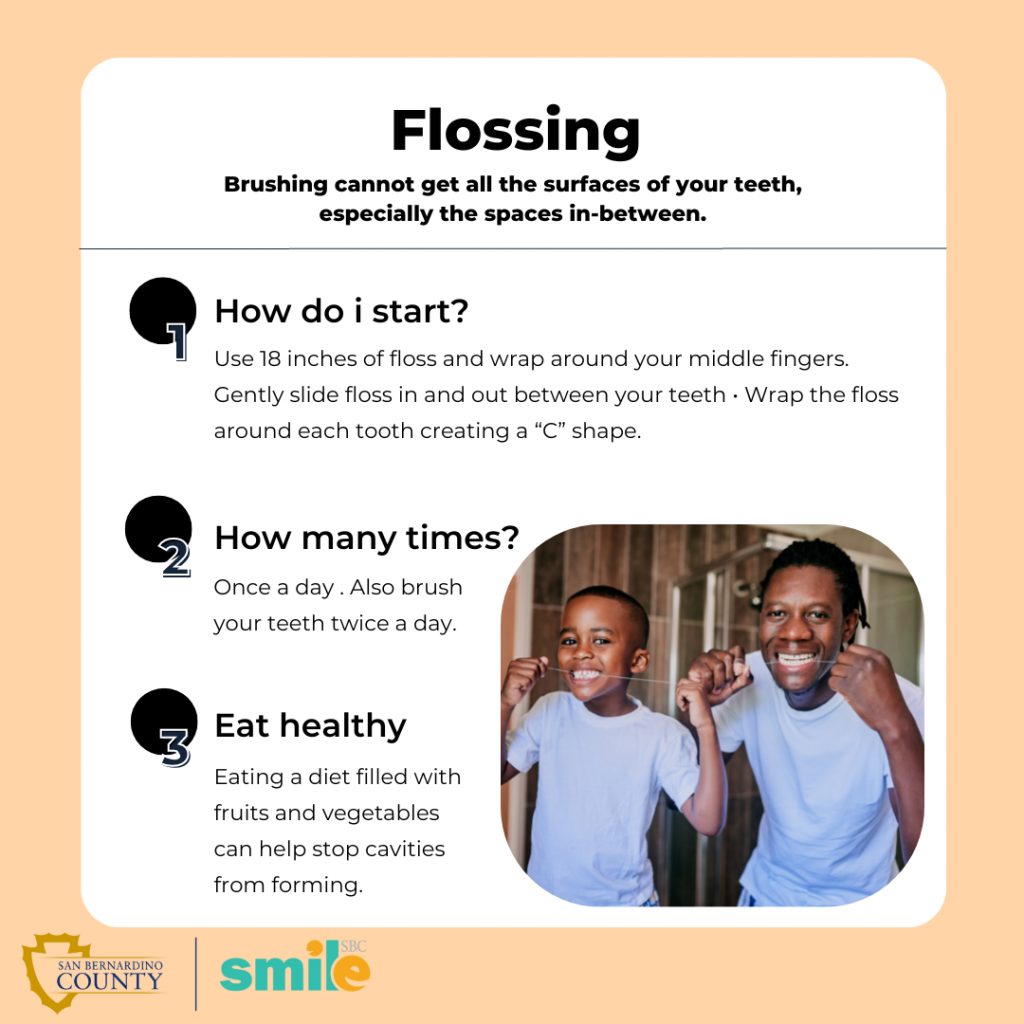 NCDHM #3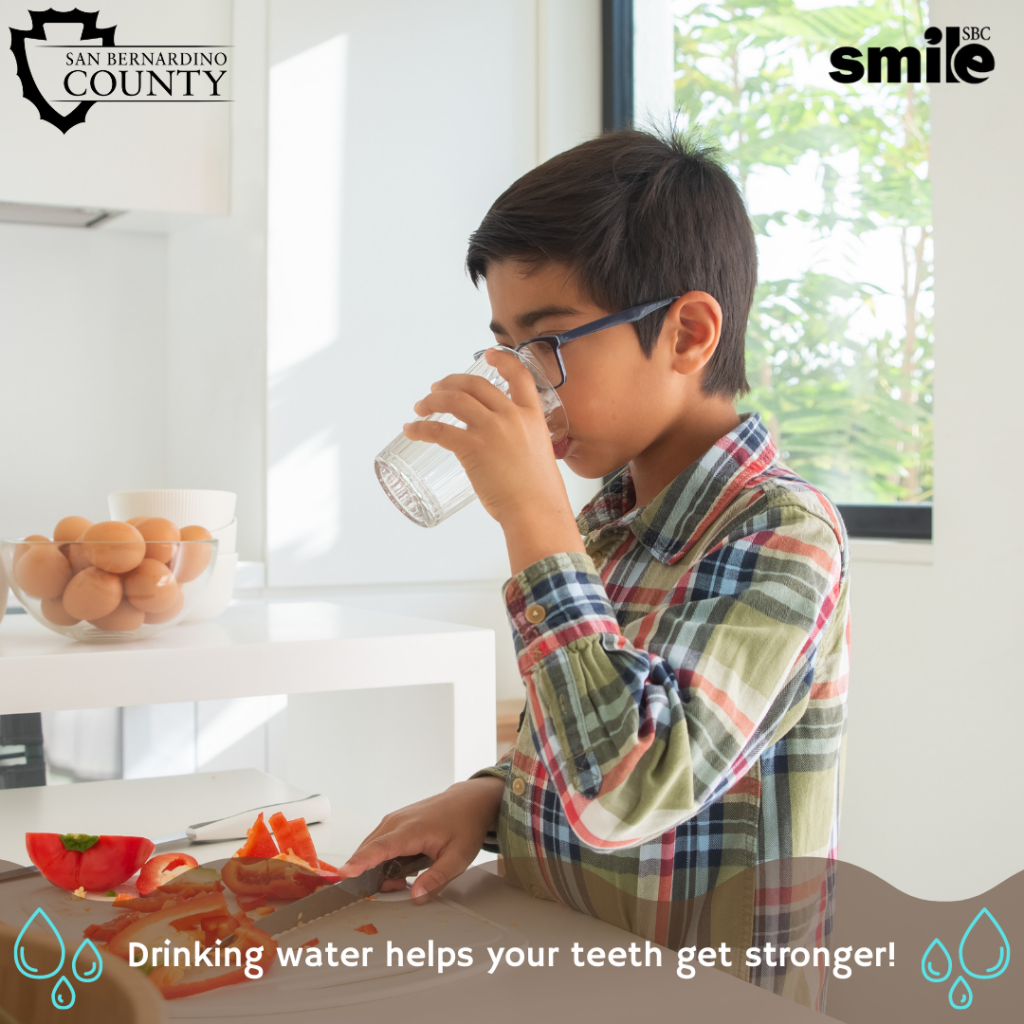 Video Gallery
Below are videos that you may find helpful for promoting oral health. Feel free to share to your own social media accounts. To copy the video link, click 'share' and then 'copy link'. If you are interested in downloading the video, please email us at info@smilesbc.org.
Funded by the California Department of Public Health under contract #22-10191